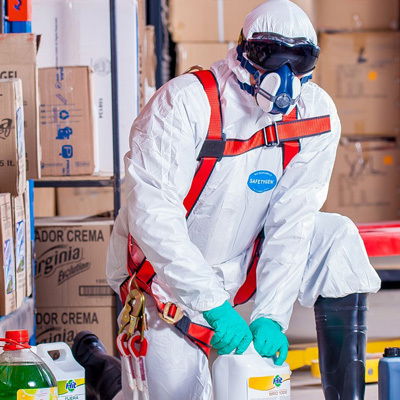 With the outbreak of Coronavirus (Covid-19) the need for cleaning and sanitizing is stronger than ever!
The only way to stop the spreading of the virus is disinfecting and cleaning all surfaces that may infected.
Our services include a full disinfection of your space.
We work with spaces from 500 to 60,000 sqft!

We go in fully suited up with personal protective equipment: things like a respirator mask, impermeable suit, booties and gloves.
DON'T DELAY AND STOP THE SPREAD! CALL US FOR AN ESTIMATE!
1-877-400-6653
Mold Stars is one of the only companies in Toronto, Vaughan and the GTA who offer professional germs and bacteria sanitation and high grade anti-microbial solutions.